Professional Naples SEO Company
If you're seeking an SEO company in Naples, FL that has unparalleled experience and knowledge in increasing the value and authority of websites that outrank franchises, directories, and local industry leaders on the top of search engines, look no further than Naples SEO.
It's an irrefutable fact that at the heart of every search with Google lies ten websites on the first page that compete organically against each other. Likely, your website may not be on the first several pages when your potential customers are searching for exactly what you offer – even if your service or product is better than your competitors.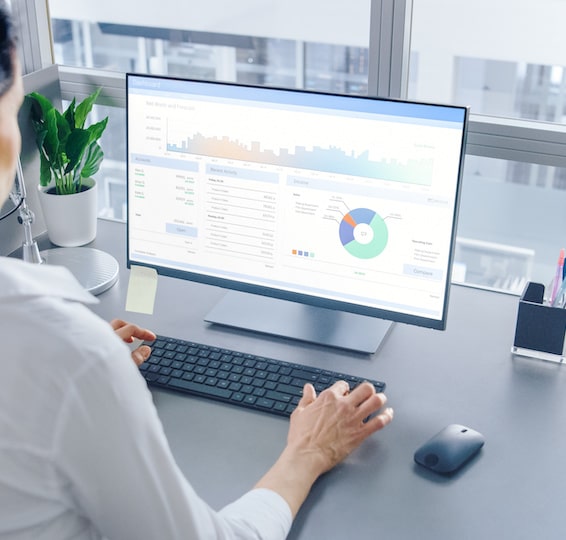 Why hiring our search engine experts in Naples, Florida is the right choice?
Process of Our Search Engine Optimization Services
Over the years of being a
full-service
SEO agency, we've refined our approach to developing lucrative websites that have desirable digital real estate placements. Every website entering our portfolio, no matter its age, size, or competition, goes through the same process; the only thing different is our marketing strategy and workload intensity.
Step 1:
Keyword Research
Step 2:
Roadmap Development
Step 3:
On-Site/Page Optimization
Step 4:
Off-Site/Page Strategizing
Step 1:
Keyword Research
To be able to have an opportunity to show up for every key phrase your prospects are searching for, we have to ensure that we're implementing the right keywords. Through
keyword research
, we data mine through thousands of queries related to your products or services to choose the best ones to implement on your website.
Step 2:
Roadmap Development
Step 3:
On-Site/Page Optimization
Step 4:
Off-Site/Page Strategizing
Type of SEO Management Services We Offer
Our SEO agency in Naples, Florida started by building and ranking the websites of mom and pop type businesses back in 2008. Since then, our company evolved to specialize in various types of SEO services including targeting Naples and
Collier County
to ranking nationally for products and services. No matter the kind of service or product you have, we can rank it.
Truth be told that most small, local businesses rely heavily on word of mouth and paid directory listings, such as Yelp!, HomeAdvisor, Angie's List, and more, that are completely out of their control.
Time and time again new members of our portfolio say they had high hopes only to be let down. With our
small business SEO
service, your website will become a lead generation machine that you control.
For companies that sell their products or services online, whether subscription, individual, or on-demand-based, our
eCommerce SEO
services will help you gain more online consumers.
Our aforementioned approach to optimizing is the same for e-commerce, but our traffic-generating strategy is vastly different. To have a chance at outranking behemoth sites such as Amazon, our marketing approach needs to be unique.
Businesses and franchises that have grown to offer their services to different cities and states need to compete against many different companies. With our
enterprise SEO
service, we'll build the authority of your website so it can rank above many others in various locations.
Again, our process is the same, but the strategy will be very unique to your situation and needs. No matter the competitiveness, we'll make it happen.
Our SEO pricing structures scale depending on aggressiveness, competitiveness, and financial ability. The minimum investment to become a member of our portfolio is $500 per month. This increases up to $60,000 per month for a single website. We do not work with contracts, so you can pause and enable your membership with us whenever you need to.
Small Business
eCommerce
Enterprise & Franchise
Small Business
Small Business Local SEO Pricing​
Small businesses that are targeting consumers locally in their towns take up a majority of the density in our portfolio. Whether you're looking to buy SEO services for the first time or are coming to us from an inferior company, we're able to provide competitive pricing, especially for the Naples area.
Bronze
4 Primary Pages & Posts Ranked Each Month

10 Primary Keywords Ranked Each Month
Silver
8 Primary Pages & Posts Ranked Each Month

20 Primary Keywords Ranked Each Month
Gold
12 Primary Pages & Posts Ranked Each Month

30 Primary Keywords Ranked Each Month
Platinum +
16+ Primary Pages & Posts Ranked Each Month

40+ Primary Keywords Ranked Each Month
eCommerce
Enterprise & Franchise
About Our Search Engine Optimization Company
For over a decade, we've provided our search engine positioning services to companies all across the United States of America. Although the presence of our portfolio is robust, we never boast that we're the best SEO company in Naples; our continuous growth relies heavily on a neverending approach to gathering new knowledge. The core of our company belongs to entrepreneurs seeking to improve search engine ranking for their website to generate awareness, sales, and new residual customers.
To ensure that we provide the best strategic internet marketing services, our company operates on an application-based portfolio. Once an application is approved, a portfolio membership is accompanied by the following benefits:
Both new and existing clients have the opportunity to take part in our referral program. Referring an individual or a business to our company will earn new clients $100, transferred to their PayPal or Venmo account of choice. Existing clients that are a part of our portfolio will receive a permanent 5% discount on every future invoice, which will gradually increase by 5% increments up to a total of a 25% discount.
Investing in a company like ours will support small and local businesses, allowing them to gain traction in a market that is overly saturated with corporate businesses and franchises. Our investor program boasts a 20% ROI, with a guaranteed return of monthly repayments over 6 to 24 months.
To Become a Member of Our Digital Portfolio
Our company strives to provide each portfolio client with unmatched web marketing services, which can only be achieved through strict vetting and goal-oriented strategies that are industry-specific. This is why we strictly work with only one business per industry, as we believe that utilizing the same strategies for multiple clients is unethical and generates worse results. Fill out our application form below to inquire whether your business qualifies for our digital portfolio, and what services our company can provide you with.